Single hoop tunnel tent (2014)
Small and lightweight two person (or roomy one person) tent.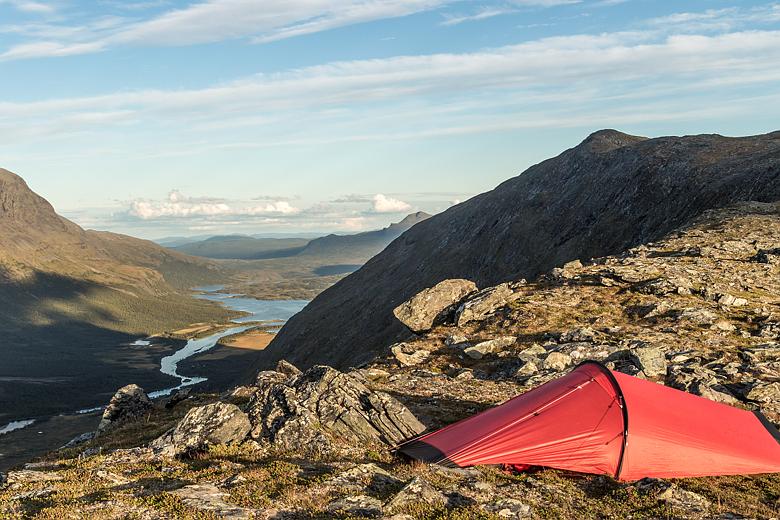 Material:
Flysheet: 6m X 1.5m 20D red silnylon ripstop.
Inner floor: 2.5m X 1.5m 40D sand silnylon ripstop.
Inner roof: 2.5m X 1.5m 10D black nylon tafetta.
Inner front: 1m X 1.5m mosquito netting.
Reinforcements: 1m X 1.5m black PU nylon.
Zipper: 3m coil YKK 3C.
Pole: 9mm X 2930mm DAC Featherlite NSL.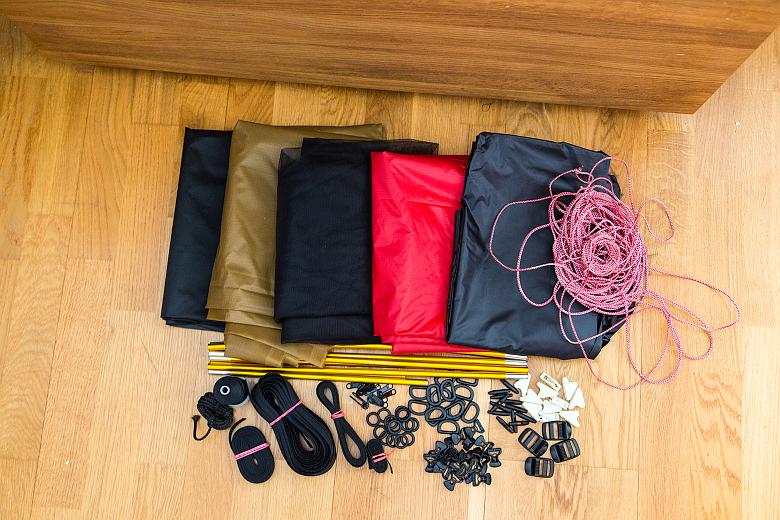 The design is centered around a zipper running along the entire pool allowing entrance from both sides as well as top ventilation. A small 'roof' is attached to the front side of the tent to keep rain out of the zipper. Guy line connection points are connected directly to this zipper as well.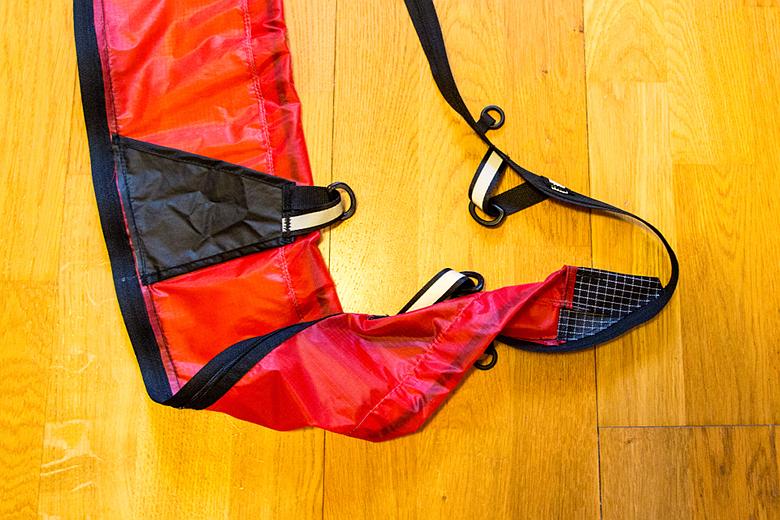 Lots of long seams to be stitched along the zipper. Especially since I made the pole sleeve inside-out at first (having the PU layer on the inside makes it very hard to insert the pole...), and thus had to rip the entire seam open and stitch it again.
At first I thougt that four guy line connection points to two stakes at the back end would be enough to get a taught pitch of he tent. Later I added two more connection points to allow one more stake.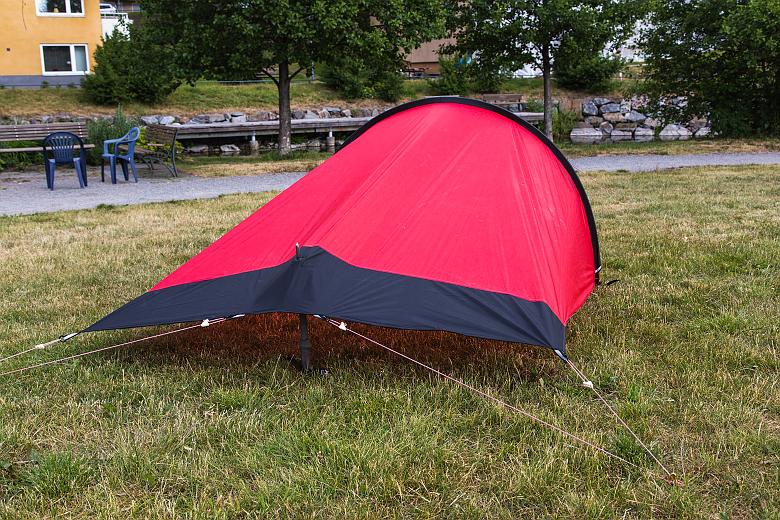 Half the fly completed!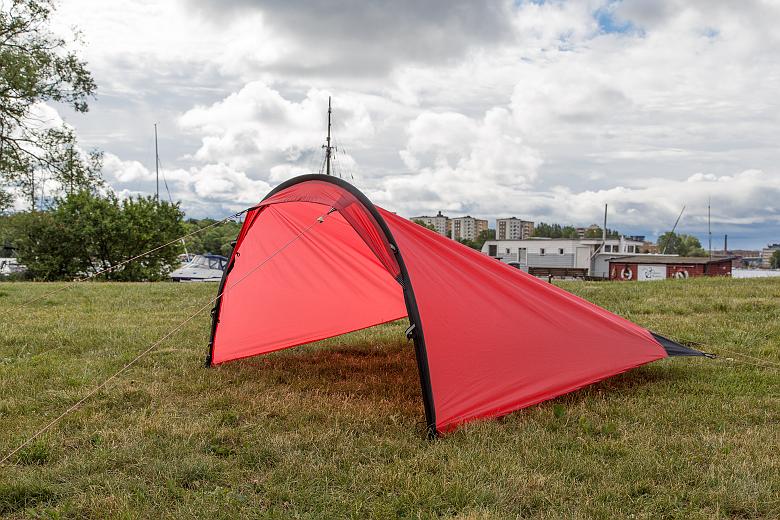 The pole is inserted in a fixed sleeve pocket at one end and an adjustable pocket at the other.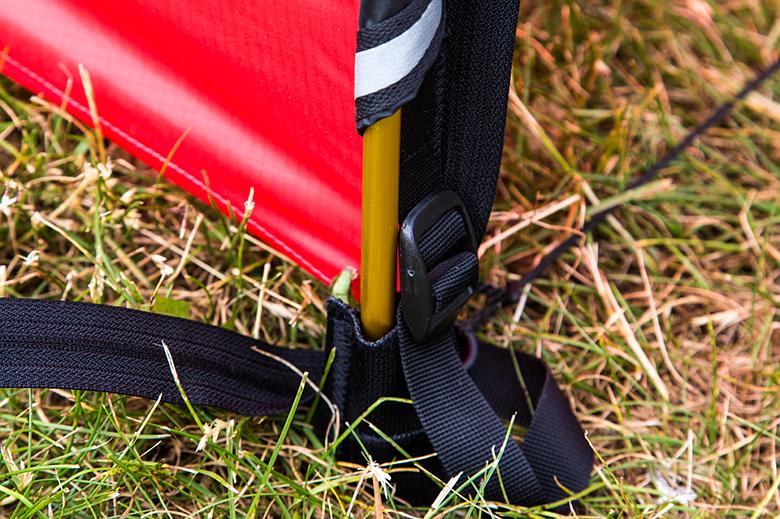 Getting the right curvature of the fly front part along the pole was a bit of a problem. I choose to give it a first try by intentionally using a bit too much material at the ends. After a test setup I had to remove about ten centimeters at each side, gradually receding about one meter up along the pole.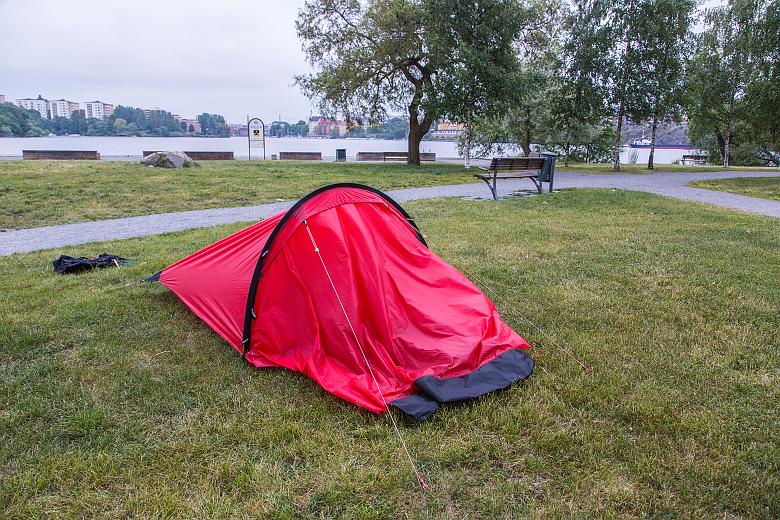 Now the fly starts looking quite usable.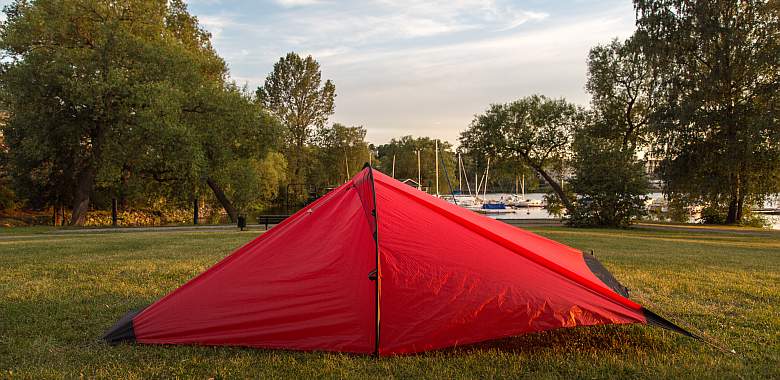 After putting an inner together a bit too hastily, I could try out the almost finished tent for a night.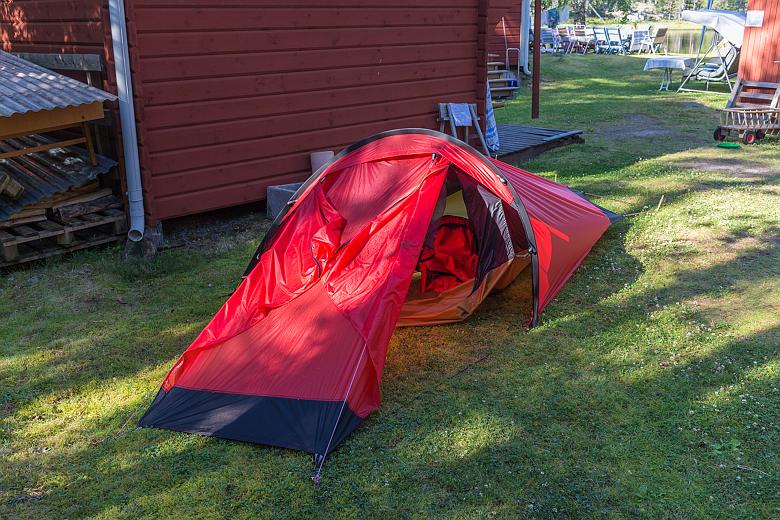 Some smaller modification and another night on a lawn finished off the last details and now I was ready to bring into the mountains.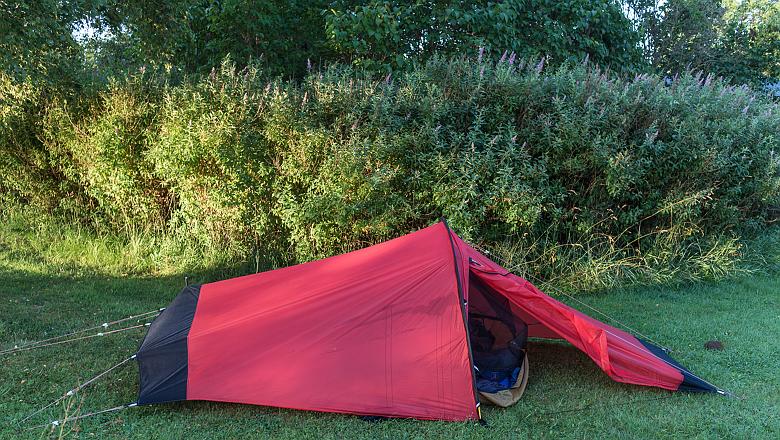 I have used the tent on several long walks since I made it. Here are some pictures and video clips:
Measurements of final tent:
Measurements of main parts: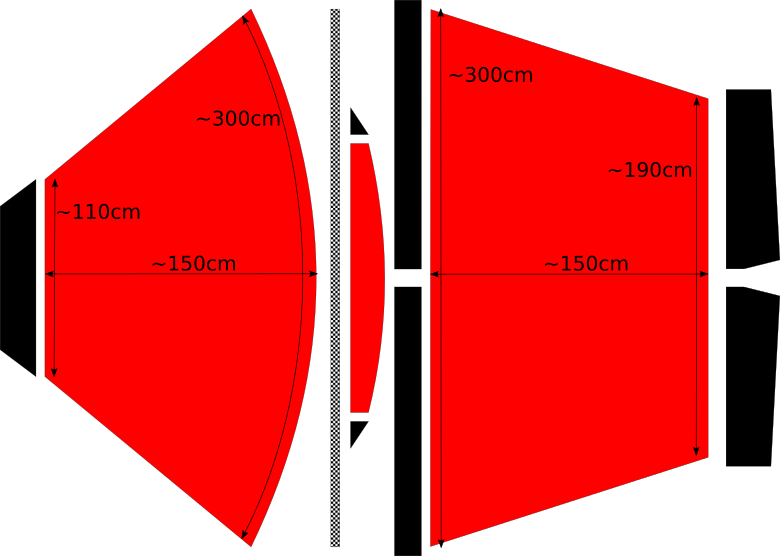 Conclusions:
Very nice to have two entrances, even when using the tent on my own.
Too much unused space in front of inner tent.
Mini-roof above zipper causes leakage and dripping when in contact with main fly.
Too large open area at back end sometimes channels lots of wind straight into the tent.
Parts of the inner roof made of mosquito netting lets condensed water drip right through from main fly.